Dr. Derek Conte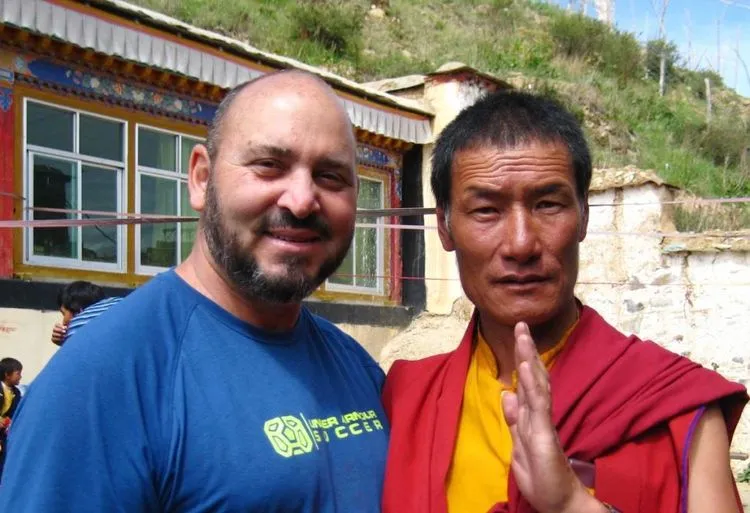 Dr. Conte on his chiropractic mission trip to Tibet.
Dr. Derek Conte graduated Summa Cum Laude and was Salutatorian of Life University's June, 2000 class and was inducted into the International Chiropractic Honor Society. Upon graduation he was recruited to teach National Board Review classes, preparing chiropractors for their 4-part professional licensure exams. He received the Outstanding Faculty Award while serving on the faculty of Rising Spirit Institute of Natural Health, where he taught anatomy and physiology. Dr. Conte has joined chiropractic mission trips to Tibet ,China, the Dominican Republic and Romania. His written accounts of these journeys have been published nationally and internationally in The Chiropractic Journal and in The Brightside News (Smyrna/Vinings/SouthCobb).
Dr. Conte was born in N.Y.C. and grew up in with a love of sports, science and music. He earned a B.A. in theatre arts from the University of South Florida, culminating in an appearance at the Kennedy Centre for the Performing Arts for which he was nominated to receive the Irene Ryan National Acting Award for Excellence. While at USF, he also directed the prison drama, Short Eyes, which was performed at a Florida prison. Dr. Conte also pitched for the USF varsity baseball team.
In the 1990's he began experiments in sound and his loudspeaker designs eventually appeared in 9 national magazines including Popular Science, Audio, Stereo Review, and in art galleries in New York and Detroit.
Dr. Conte lives in Smyrna and is proud to serve his community. He has written a monthly column on health topics for the Smyrna/Vinings/SouthCobb Brightside News since 2005.
View pictures and many interesting articles on Facebook: Chiropractor Smyrna Ga | Derek Conte DC
https://www.facebook.com/#!/pages/Chiropractor-Smyrna-GA-Derek-Conte-DC/170680139638191
Chiropractic Specialists - 1154 Concord Road, Smyrna, GA 30080 Ph: 404-784-6008